Germanium Selector Builder
Germanium Selector Builder is an application that can generate Selenium selectors with a simple click. It also offers functionality for visualising the matches in the browser, and full Germanium API support.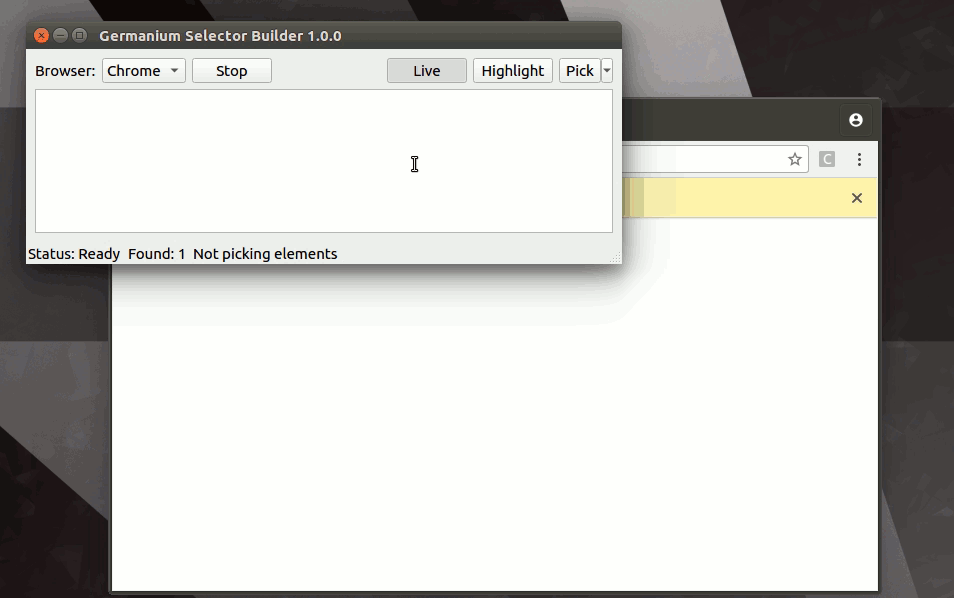 The Windows version should work on all Windows versions after Windows 7, either 32 or 64 bit.